Company Profile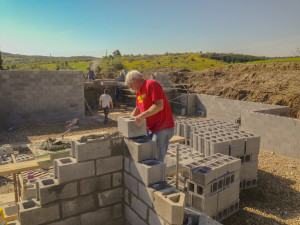 McCloskey Homes Inc. is highly regarded as a leading custom home builder in the west central Pennsylvania area, having built over 300 homes since 1986.
Without question, building a new home is a major life event and a very personal journey. Your new home is not merely a floor plan or a blueprint; it is your dream, it is your investment, it is your future. With that in mind, we are committed to building a home that not only reflects your personal style but truly enhances your life.
At every step of the building process, our only standard is one of excellence.  We choose only top quality materials and products. Our long-time employees and subcontractors are dedicated and expert craftsmen who take pride in their workmanship.  We pay attention to every detail so that we may realize our ultimate goal, that is, a satisfied homeowner.
The home designs featured on this site reflect just a fraction of what McClosey Homes Inc. can offer you – the possibilities are virtually unlimited. Since McCloskey Homes Inc. is truly a custom home builder, we price each home individually. We will quote you a reasonable price based on our standard set of Contract Specifications and customer-selected options.
Thank you for taking time to browse through the home designs presented on this site.  If one of these existing designs, suits your lifestyle, or if you have a plan already, please contact us and we will be glad to quote you a price.  We would also be happy to guide you in the selection of a plan that fits you and your lifestyle.