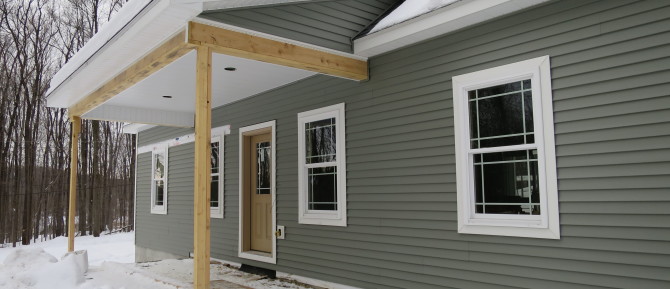 Greetings!
Thank you for viewing our new website and  blog!  We decided to use our blog as a way to keep you up to date with what we are doing at McCloskey Homes Inc. Right now we are really excited about the spec home we are building in Treasure Lake.
​The spec home is modeled off of the Bluff's Edge design, although there are a few key additions to the design.    There is a bonus full bath on the main level, and a 2 stall garage. These additions change the square footage from 1,374 to 1,560 sq ft.  
We started the job in Fall of 2014 and we anticipate finishing it this Spring.  Every home build is slightly different.
With 3 bedrooms and 2 baths, this home is perfect as a vacation home, for empty nesters, or even as a starter home.  My favorite feature of this home is the open floor plan and vaulted ceiling.    Another thing I like about it is the grilling porch, which is perfect for Summer time entertaining.
This home is a work under construction, which is advantageous to potential buyers because that means there is still a level of customization available. Examples of the features a buyer could still choose are listed below:
Mirrors

Lighting

Cabinetry & countertops

Flooring

Kitchen appliances
If you are interested in our spec home at Treasure Lake, click HERE to learn more. Thank you for your interest in our company and blog.  Please check back periodically for more news and updates.